In a word: yes.
From the
actual Union Pacific website itself
:
Union Pacific Railroad Acquires Big Boy Locomotive No. 4014
Railroad Plans to Restore One of the Largest Steam Locomotives Ever Built
Resources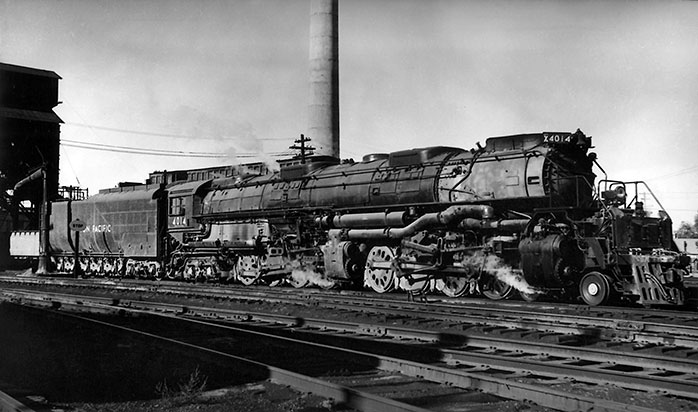 Omaha, Neb., July 23, 2013

– Union Pacific Railroad today announced it reached an agreement with the Southern California Chapter - Railway & Locomotive Historical Society in Pomona, Calif., to transfer ownership of one of the world's largest steam locomotives, Big Boy No. 4014, back to Union Pacific.
Union Pacific plans to relocate No. 4014 to Cheyenne, Wyo., where Union Pacific's Heritage Fleet Operations team will work to restore it to operating condition. Details regarding those efforts will be made public at a later date.
Union Pacific donated No. 4014 to the historical society December 7, 1961. The locomotive arrived January 8, 1962, at its current display location at the Rail Giants Train Museum in Pomona.
No other railroad has retained its historical equipment or honored its American roots like Union Pacific.
"Our steam locomotive program is a source of great pride to Union Pacific employees past and present," said Ed Dickens, senior manager - Union Pacific Heritage Operations. "We are very excited about the opportunity to bring history to life by restoring No. 4014."
I commend Union Pacific for their strident support of our railroad heritage via various locomotives and concomitant passenger cars.
I am personally familiar with this static locomotive in Pomona, California, because it rests adjacent an area I visit yearly, where LASO tests cop cars at its EVOC facility, next to the Los Angeles County Fair and the NHRA Museum.
I submit that it is
only
Union Pacific that could have the strength, the commitment, the wherewithal and the dollars to bring an actual
Alco Big Boy
back to life.
Above is the Pomona locomotive on static display, kept in reasonable shape by the heat and the lack of humidity in the region.
And here is a wonderful video:
Will Union Pacific make good on its aim?
Only time will tell.
MP154